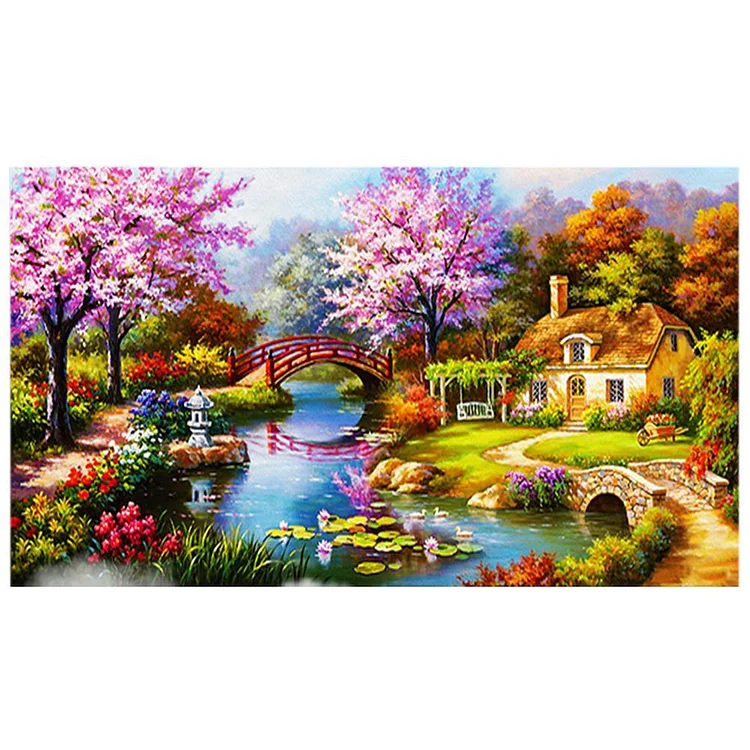 Features:
Diamond design features:
spire subulate, perfect size 2.8 mm 26 section innovation launched 360 degrees of refraction of pure color diamond quality manufacturing process, without adding toner, color fastness of export inspection standard level 8, oxidation resistance, radiation resistance, long do not fade
Product Features:
DIY painting, originality, painting and resin sequins, dazzling sequins unique luster, bright light, is the most popular DIY diamond jewelry wealth and good luck Home Furnishing embroidery decoration painting, perfect to decorate your living room or bedroom to match different decoration style DIY
Diamond painting production steps:
1, open the box and check the diamond painting special tool
2, see diamond color sequence encoding arrangement
3, as shown in the figure, opened the picture you will see the tape, a large number of color encoding symbols
4, as shown in the figure, according to the diamond wire clamping resin of the corresponding color inlaid diamonds
5, a suggestion a group of diamond resin faster
6, in order to create a perfect diamond painting, drawing together in a row of finished diamond.
7, as shown by order of the material is arranged to go above
8, no need to clean the flat stitching. Crack
9, after a good paste, the rest of the gap corresponds to the glue diamond symbol
10, complete a good diamond diagram and put it in your choice of a suitable frame (this product does not provide a framework)
Specifications:
Color: as picture shown
material: Canvas + resin diamond
size: 38*80 cm/14.96*31.5\"
frame: no diamond
type: Round Diamond design
Notes:
1,This is the DIY diamond painting, did not complete, you need to finish it. All the products are manual measurement, please allow 1 - 2 cm error
2, The light and the screen is different, the color of the goods may be slightly different from the picture. Please understand
Package Content:
1 x Diamond Painting(Diamond Needs to be Pasted)
1 x Diamond Drawing Tool(Mud, Pen, Speed up plate, Magic cube diamond)